Those of you who follow me on Twitter know that 1) I've had shingles, 2) the meds for shingles made me far sicker than the actual disease ever did, 3) I'm working INSANE hours (18 hours yesterday – SUNDAY), 4) I'm pretty sure I have a sinus infection.
Those of you who DON'T follow me on Twitter are now shrugging your shoulders and saying We don't have to follow you because you'll eventually blog about it.  Touchè, non-followers.
Anyway, so, after the Valtrex made me so sick, I decided that I would just suffer through the sinus infection rather than start a new round of antibiotics.  I just can't be out-of-commission right now.
So I turned to the new-Google: Twitter.   And I said, Any way to clear up a sinus infection WITHOUT a prescription, Twitter?  Lo and behold, about half of the universe responded, "Yes, dear, use a Neti Pot."
For those of you who might be unitiated with the Neti Pot, it is basically this:
OH, you may say, THAT LOOKS SOMEWHAT TERRIFYING.  Well no shit, Sherlock.  I have often been encouraged to try the Neti Pot, because I hate antibiotics that much.  But, call me crazy, the idea of pouring liquid into your head just seems .. counterintuitive, you know, to LIVING.
Also, it should be noted that I have a HORRID fear of drowning, so much so that I rarely get into water where I cannot hold my head above water, and like, cleanly above water, where it will not even be touching my chin.  So, again with the counterintuitive nature of pouring water into my brain.
I think I have clearly laid out why I have avoided the Neti Pot like .. a .. plague.  And let this also justify just how badly my sinuses were hurting because .. y'all, I did it.
Saturday night, after working a 12 hour day, I met my husband and son for dinner and we ran to Target afterwards to grab toiletries that I needed on a daily basis but had not had time to procure myself.  And while I was doing so, I wandered to the pharmacy area and stared at it.  The Neti Pot.  I just couldn't imagine doing it.  I couldn't.
But next to the Neti Pot was something similar, but less intimidating.  It was a squeeze bottle – a Sinus Rinse, it was called – and it actually utilized something called "positive flow", which was supposed to be actually more productive in cleansing.  Also, there wasn't this weird tilting of your head required, which was what freaked me out more than anything.  I mean, you HAVE to tilt your head to a precise degree or else you would drown.  And I've always sucked at geometry.
So I bought the squeeze bottle.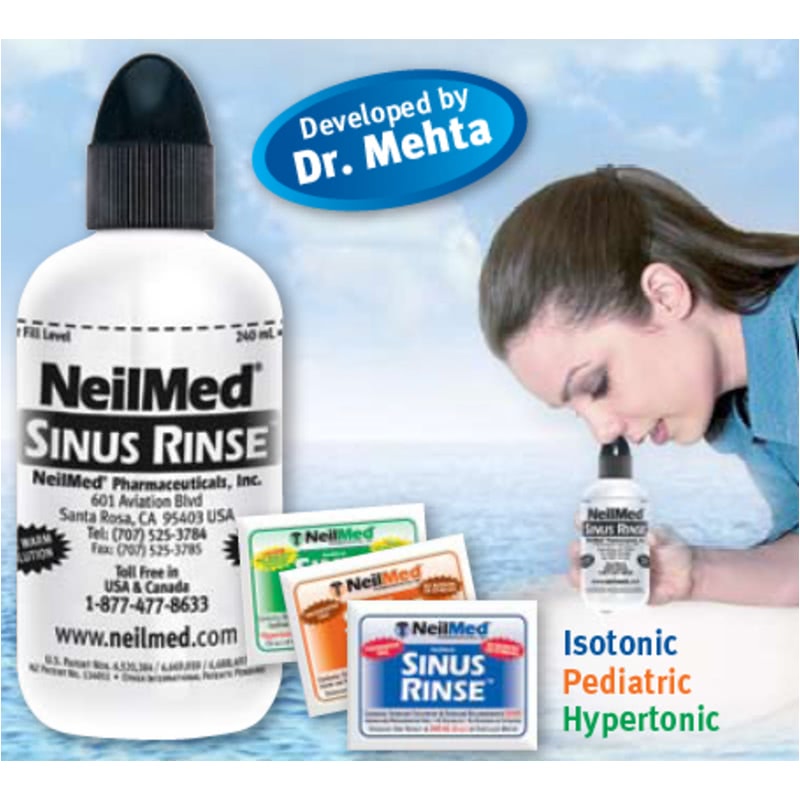 Some of the best advice I got on Twitter was in my response to my fear of drowning by Neti Pot: "Do it in the shower.  Way less mess, great steam action, and a better obituary."
So I did.
And I have to say, y'all, that I was pleasantly surprised.  I mean, it was 4:15 in the morning, and for me to have done a nasal cleanse for the first time while still groggy and NOT die?  Means it was seriously easy.  And it felt.. weird, but good.  And really and truly, I stayed pretty clear through most of the day. (Ideally, it suggests a twice a day cleanse until your symptoms clear entirely, but when I got home at midnight last night, I did not feel like directing saltwater through my nostrils.)
Be not afraid, gentle readers, to try this process if your sinuses are troublesome.  I didn't do it this morning because .. well, honestly, because I slept as late as humanly possible this morning before having to be at work at 7:30.  But I will do it tonight and consistently through the week to clear up my sinus infection. 
Someday, who knows?  Maybe I'll graduate to the full-on Neti Pot.  (But most likely not.)